Welcome to this basic guide on how to start learning on the Global Health eLearning (GHeL) Center
In this guide, we'll show you how to register for an account, take a course, and introduce you to MY DASHBOARD. 
First, watch this quick video to orient yourself to the GHeL site and courses.
Register for a GHeL account
In order to start taking a course on GHeL, you'll need to first register for an account. Follow these steps to create a GHeL account: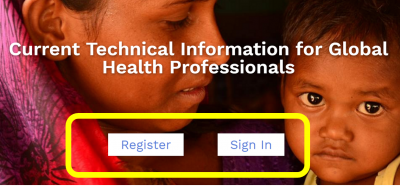 Go to the GHeL homepage
Click on the blue Register button to create a user account.
Fill out the account registration form and click CREATE NEW ACCOUNT at the bottom of the page to create your account.
If you already have a GHeL account, click Sign In to sign into your user account.
Take a course
To take a GHeL course, you must be logged into your GHeL account. You can search for a course in our Course Directory, or browse by Certificate Program. Follow these steps to find a course in our Course Directory and start taking a course: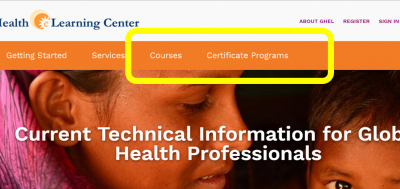 Click on COURSES in the orange banner to go to the course directory
Click on the title of any courses that you are interested in taking.
Once you are on the landing page for that particular course, click on the blue Start Course button.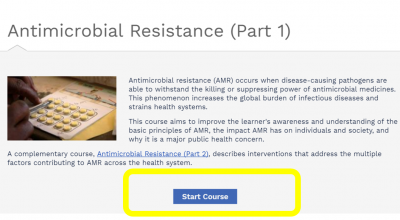 Track your progress on MY DASHBOARD
Next time you visit and sign in, simply go to the MY DASHBOARD (located at the top left of the site, next to LOG OUT). Here, you will be able to:
Access the courses that you are in the middle of taking, and
Download your certificates for successful completion of courses, meaning that you've completed a course final exam with an 85% or higher.
If you run into any problems navigating courses, please see our FAQs page.